Program «Healthy Hair + Hair Growth»
Ingredients
1. Shampoo «Healing»
2. Active Serum - Plazan High Molecular
3. Protein hydrolyzate
4. Cream «Healing»
5. Balm «Healing»
Instructions
Technique of the procedure:
 1. Apply shampoo to wet hair, wash hair and scalp thoroughly, rinse with warm water. Soak up excess water with a towel.
 2. Active care. Rub the serum (mix 2 ml of each serum) into the moist scalp with light massage movements.
 3. Basic care. Without washing off the active serum, additionally rub 5 ml of "Healing" cream into the scalp. Perform head massage for 10 minutes.
 4. Without washing away, apply the Healing balm on the scalp and hair, put on a plastic cap and wrap the head with a warm towel. Leave for exposure for 20 minutes. Rinse with warm water.
Reviews
Questions
Related products
2270
4830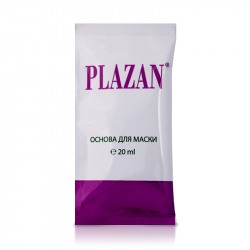 20 ml. 24 gr.